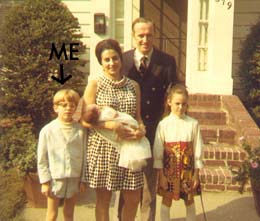 I was born in NYC 38 years ago and lived the first few years of my life in the borough of Queens. The remainder of my childhood was spent on the south shore of Long Island. A few years earlier, my father had left the seminary in his fourth year and subsequently married my mother. Both of my parents were schoolteachers. My mother taught first grade in one of the worst sections (if not THE worst section) of Brooklyn, Bedford Stuyvasant. My dad taught for a short time at a catholic high school in the Bronx, before settling into a school district in Nassau County--where he continued educating future doctors, lawyers and felons for the next 35 years. He taught Latin to the smartest, and the basics to the more incorrigible. His skill and rapport with students became so well known, that he was often asked to tutor some of the most disruptive kids around---some so downright dangerous that they were not permitted on school grounds.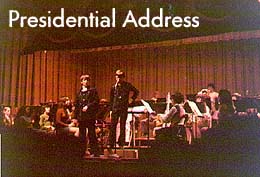 As a kid, I was always into something, whether it be writing, or believe it or not, chemistry. Between ages 7 and 9, I was fascinated with chemistry. Most kids my age had a poster of whatever kid idol was big at the time---I had the periodic table of elements on my wall. How I enjoyed reading about Cobalt and Zinc and Thorium. (atomic weights of 27, 30 & 90 respectively). When I was eleven, I ended up as the President of student council, which entailed making speeches at different meetings and concerts. It might sound like no big deal, but the PTA is a tougher room than you think. Happily, I left office without a single scandal---of course in those days the press was a little kinder.
I hated junior high with a passion. Let me say that again; I hated junior high with a passion. Anything that made you even the slightest bit different at that stage was pure ammunition for the packs of wild preteen a-holes roaming the halls. Forget about it if you wore glasses. I remember this one time, some jerk and his buddy were teasing me relentlessly---but the minute his friend left to go to class, I turned around and slapped the guy right in the face. I'm not sure who was more surprised, me or him. I never really resorted to that kind of thing, mainly because I didn't want to get my rear end kicked, but I had had enough! Come to think of it, I'm much bigger now and I may soon go back there and kick EVERYBODY'S rear end just for the hell of it.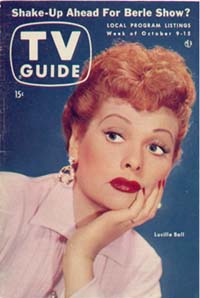 When I was in 8th grade I used to stay awake in bed until midnight, then sneak down and watch "The Twilight Zone" while hiding with a small TV in the bathroom. Sometimes a Yankee baseball game would run late and I'd end up bowing to my leader, Rod Serling, as late as 2 o'clock in the morning. This was perfect for a school night, as I would have to get up 4 hours later to get ready. Nothing I loved more than getting 4 hours of sleep and then having to run around the damn track all of 2nd period for gym class. But it was well worth it, since now I can tell you which episode is on after only one second has elapsed. That comes in very handy.
High school was fun, only because I made it fun! I did a lot of projects for English and TV production classes, which let me experiment with my comic genius. I ended up being one of the MC's for the annual "Senior Variety Show". I got my first girl drunk that year. Star power.
After graduation, my original intent was to be one of those weird theatre arts people, so I auditioned to get into one of the toughest acting programs in the country. Unfortunately I had NO acting experience whatsoever, so I didn't get in. I auditioned for a second school, with my only acting experience being the first audition. Didn't get in. For the first time in my life....I wasn't weird enough.
Anyway, after 13 hard years in grade school (including kindergarten) I needed a little vacation. My dad brought home 2 telephone-book-sized catalogues listing ALL colleges and universities in the U.S. I went through the entire list! There was only one school I laughed at and said "Hey dad, look, a school in Las Vegas!" By the time I got to the Y's in the catalogue, I started paging backward looking for that Vegas school.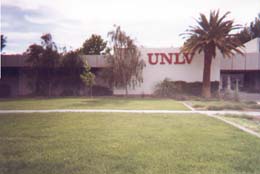 I started my 3-year career at UNLV with a dorm floor full of football players. My roommate was 6'7" and weighed 285 lbs. I kept him in check by assuring him that I was crazy. I proved this by, among other things, riding on top of the dorms elevators---just for kicks. Danger Shmanger.
I moved into an apartment after the first semester and then my social life went through the roof.....it scratched the ceiling anyway. I lived in that little love-den for 3 years before moving in with my best friend/showgirl. The stereotype is that if you move to Vegas, you'll meet a showgirl---it's NOT true---although in my case, that's exactly what happened. That arrangement lasted one month.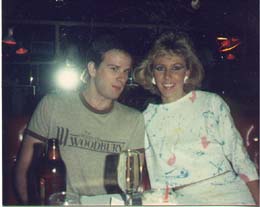 By that time I had already been in radio for 2 years (see audio timeline).
I lived in my second apartment in Vegas for 3 and a half years---and what a party palace that was. My friends and I were short on money, but big on fun! Thank God for the Horseshoe and their 50-cent beers! If I'm sounding like a real sleaze ball at this point, it's just your imagination, as I was raised by 2 schoolteachers.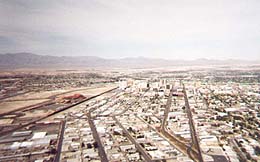 After working at 4 different stations in Vegas, I decided it was time to break that ugly rut. I was determined to not be one of those market ping-pong balls whose career revolved around one city--at least not at that level in the business. So, in 1989, without a job, I moved to Portland, Oregon with the intent of becoming a big, big, personality. I couldn't convince any FM music programmer to give me a high profile/personality DJ job, so I instead ended up doing mostly fill-in work for a low rated goofball talk station. It did, however, have a signal that covered the 25th largest metro, and did give me a chance to start doing "talk" at the age of 25. I slept on the floor of my crummy little apartment for a while, until I was able to get a crappy, used couch-bed. To make matters worse, my precious TV broke 3 days after I moved in.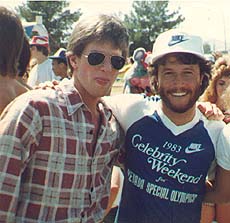 I wasn't doing that well financially as a DJ, but I had lived like a king compared to how I was living while making the transition from music to talk. THAT was depressing. At the time, I was amazed at how much better my life was when I was 22 --as compared to how it was between ages 25-28. I couldn't even afford to go back and see my family for 3 years. Talk about isolation. In September of 1990 I finally did visit them, and upon returning to Portland, I decided there was nothing there for me.
Within a month I moved to Sacramento, (with no job) where I started out in the ghetto (sort of) and ended up, after 3 years, living in a pretty upscale apartment and being named in one of the local paper's year-end "best of" lists. I had developed a talk show on the big FM rocker in town, as well as an afternoon show on it's AM sister talk station. I had received a lot of good press and the ratings were going up. However, after all that trouble, irrespective to ratings increases, I was replaced with syndication. There was another station in town that pursued me, but that deal ended up falling through on the day the contract was to be signed. Just a little annoying.
Sacramento was a big transitional market, in that I showed up with nothing, but had developed my show enough to spark interest by some of the biggest stations in the country. David Hall (while at KFI/Los Angeles), John Mainelli (while at WABC/New York), and Phil Boyce (while at WJR/Detroit) all come to mind as being helpful and supportive. Upon initial contact from all three, my first reaction always was "are you sure you have the right number?"
Small side note; That station that was pursuing me after I was replaced with syndication had tried to contact me before I signed a contract with my then-present employer. The pursuing station's operations manager left a message for me with our receptionist, but it was somehow "intercepted", so I didn't learn of their interest in me until AFTER I had signed an urgently prepared preliminary agreement with my present station. I was loyal, but I was also making peanuts, and my station was delaying the signing of the agreed upon amended contract, which delayed the activation of my new salary and bonuses. This went on for 6 weeks, so I had a friend of mine call up our receptionist and leave a message for me saying he was from the other station. Five minutes after I showed up for work that afternoon, the General Manager called me on his car phone---while on his way to the dentist---to ask when we can finally get this deal signed. I was stunned at how easy that was. I was pissed, but you also couldn't wipe the smile off my face for 4 hours.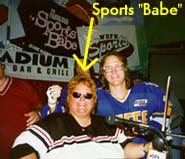 I eventually moved to Buffalo, where I took over a midday show vacated by one of the many Rush Limbaugh clones. It was tough going at first, trying to make sense to people used to hearing the party line, but it was starting to come together. Regardless of that fact, the company I was working for decided to go more towards sports and replaced me with the sports babe. Oooffaa. This, just as the fall book had come out, showing I had beaten my direct competitor in the key ratings demo by a wide margin. This was especially stunning considering he was on a heritage news talk station AND had Rush following him! After I was gone, while on against the "babe", he retook the lead......and I got married. Unlike the stereotype, my wedding day was one of the happiest days of my life.
During the next 8 months, I did a lot of fill-in work on stations in Atlanta, Boston, New York City and Kansas City. I subsequently went to K.C. to do a morning show, and then on to Philadelphia to do the same (see audio timeline).
This bio could stand to be a lot more in depth, as I have a lot of things to say about subject matter not even touched upon here. Ah yes, someday perhaps, when I'm big and famous....a book.
Home Page | Audio Timeline | Opinions | Lifestyle
Weird Audio Collection | Favorite Links | e-mail Ron